Hand & Wrist Care
Dr. Henry Backe is an integral part of the Orthopaedic Specialty
Group, P. C. team for over 25 years. Dr. Backe's exceptional surgical skills are complemented by a personable style and dedication to the highest quality patient outcomes and satisfaction. He is a board certified orthopaedic surgeon and is fellowship trained in the area of hand and wrist and joint replacement.
Hand & Wrist Injuries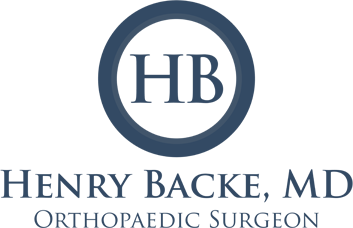 Hand & Wrist Specialist In The Greater Fairfield & Shelton Areas
Dr. Henry Backe treats hand & wrist conditions and injuries at his offices in Fairfield and Shelton, Connecticut. Dr. Backe of Orthopaedic Specialty Group, P. C. is a specially-trained orthopaedic surgeon specializing in conditions and treatments of the hand & wrist. Each of his patients receives a unique treatment plan matching their lifestyle goals. As a leader in providing conservative and innovative treatment options, he is an advocate of state-of-the art technologies that benefit his patients.
After doing a Hand fellowship and becoming board certified in Hand Surgery I have offered patients the latest advances in hand surgery.  Some of the specialized procedures I do is endoscopic carpal tunnel release, thumb replacement surgery with the Stablyx implant , Arthroscopy of the wrist and elbow.  I also treat many sports related injuries to the upper extremity.
Dr. Backe is here for you!
FAQs on Hand & Wrist Injuries
Advanced Hand & Wrist Care at Orthopaedic Specialty Group, P. C.
With Dr. Henry Backe
Dr. Henry Backe provides comprehensive treatment options for patients who are suffering from hand & wrist pain and knee conditions. Dr. Backe will work closely with you each step of the way, involving you in key decisions and ensuring that your treatment plan is a collaborative effort from diagnosis to recovery.
Highly Trained Orthopaedic Hand & Wrist Surgeon
Dr. Backe provides both surgical and conservative treatments options.
Minimally-Invasive Hand & Wrist Surgery Options
Dr. Backe' goal is to emphasize non-surgical treatment options and when needed, minimally invasive surgery. When surgical intervention is required, Dr. Backe offers the most advanced and innovative surgical treatment options available.
Convenient On-Site Rehabilitation Services
Dr. Backe partners with onsite Physical Therapy teams dedicated to the full continuum of care for each patient, based on Dr. Backe' specific conservative care or post-surgical rehabilitation plans.  One of the many benefits of In-house rehabilitation services is providing close communication channels between Dr. Backe and his dedicated team of physical therapists.
Dr. Backe Hand Surgery Patient Discusses
Their Successful Return To An Active Lifestyle
After Hand Surgery